Want to see a white kid with no swag celebrate like LeBron (or at least try to celebrate like LeBron)?
Of course you do, and luckily for all of us, Davidson was in the 2013 Tourney. Following a huge three from one of the Wildcats players, the bench erupted.
And then this happened …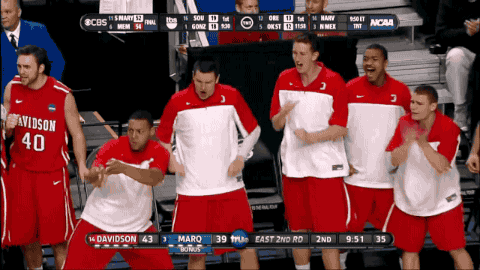 GIF courtesy of Bleacher Report.
We'd like to give him credit for it, but it's not even possible. No, we didn't forget about the dude with the slick bow and arrow move either.
For comparison's sake, here's what the real deal looks like.
GIF courtesy of SB Nation.
What do you think Gamedayrs?