For the latest videos and greatest plays, visit Gamedayr Film Room.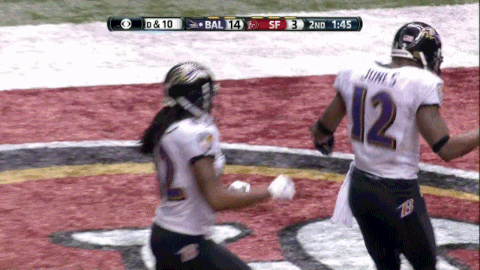 Joe Flacco went deep to wide receiver Jacoby Jones and it payed off. Jones hit the ground, bounced back up, did a shake and bake (Ricky Bobby-esque), and made it to pay dirt.
Jones catch put the Ravens up 21-3 in the first half.
GIF courtesy of Bleacher Report.
What do you think Gamedayrs?