The play-in games for the first round of the 2013 NCAA Tournament tipped off on Tuesday night, and in the very first contest we were treated to a treat (no, we will never let that line die).
Liberty lost, 73-72, in heart-breaking fashion. John Caleb Sanders had a chance to win at the buzzer but came up just short on a drive to the hoop.
For the Flames (that's Liberty's nickname if you weren't aware), the missed shot ended a dream.
For North Carolina A&T, however, it was get jiggy with it time following the program's first ever Tournament win.
Ah, oo, ah, ooo, uh, yea…do your thang.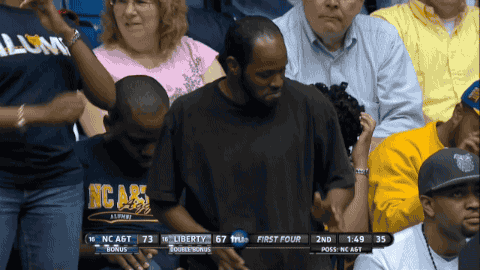 Top GIFs courtesy of SB Nation, bottom courtesy of Bleacher Report.
What do you think Gamedayrs?