So here's the thing about the state of Arkansas: It happens to be the brunt (along with Alabama and Mississippi) of pretty much every "hillbilly" or "redneck" joke out there.
This fan at Saturday's Arkansas vs. Kentucky game is not exactly doing much to break those stereotypes … but we don't mind.
Yes, the dude is lookin' drunk and pretty sloppy, like a car accident, we just can't seem to take our eyes off of this Truffle-Shuffler. The camera guys over at CBS apparently couldn't get enough of this train wreck either.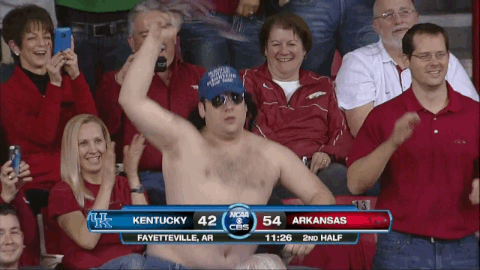 GIF courtesy Bleacher Report
What do you think Gamedayrs?