Apparently if the football career goes south for Johnny Manziel, he's got a future as an aerobics instructor for older women. At least that's what I've come to the conclusion of after watching Johnny Football's new "Johnny JamBoogie" SNICKERS commercial.
Manziel instructing an aerobics class? We couldn't not break down the workout moves in GIF form.
Introducing Johnny JamBoogie Vol. 1 …
1. Work Those Thighs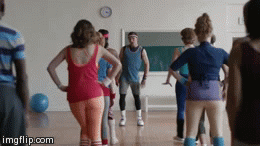 2. Who's Got A Pelvis?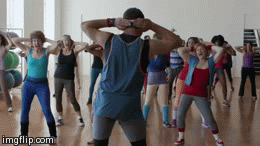 3. Arm Circle Things
4. Walk It Out
5. Now Do This
Follow that routine for 10 minutes a day and you'll have a shredded six pack in no time.