Oh my f*cking dog. I thought we had seen the most bizarre dog in the Alabama poodle, but apparently the level can be turned up another notch. Case in point: this Clemson Tigers dog.
The most mind blowing part about this tiger-looking creation is that someone actually took the time, and/or money, to make their wildest dreams a reality. The detail is impeccable.
Is it a tiger? Is it a dog? Is it a Tiger-Dog? Whatever it is, it's definitely celebrating #SolidOrange Friday! pic.twitter.com/SgiD7AeIiM

— Clemson Athletics (@ClemsonTigers) May 16, 2014
This is great… At Clemson @ClemsonFB pic.twitter.com/SnwJleKPRe

— Gerry Hamilton (@HamiltonESPN) May 16, 2014
Tigger came by to see our Head Coach today pic.twitter.com/wtWWPTIgJ8

— Michael Reed (@ClemsonTigersDB) May 16, 2014
This little guy Dill stopped by today and he takes the cake for being in the #SolidOrange Friday spirit!! pic.twitter.com/L5Z28B3rjs

— IPTAY (@IPTAY_) May 16, 2014
I'll be picking up my brain off the ground for the next few minutes.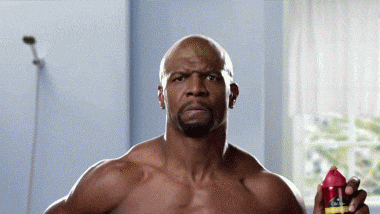 [GIPHY]