Macaulay Culkin blew minds last week when he posted a picture of himself rocking a t-shirt of Ryan Gosling rocking a t-shirt of him. If you didn't follow that, here's a visual for you.
New England Patriots wide receiver Julian Edelman apparently dug what Culkin was putting down and decided to enjoy a t-shirt of his own featuring another man: Rob Gronkowksi.
pretty sure it's #goslingtyme @RobGronkowski pic.twitter.com/czvbaSMWrV

— Julian Edelman (@Edelman11) May 19, 2014
Your move, Gronk.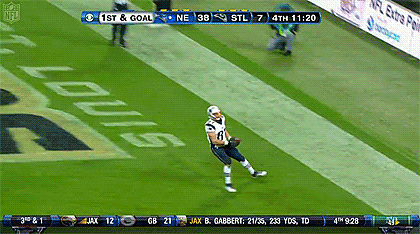 [H/T FoxSports Buzzer, GIPHY]