GIF: Paul George acts like a big baby, doesn't shake Glen Davis' hand
Sorry Big Baby, but Paul George isn't feeling the handshake right now. After missing the game's final shot, and his Pacers collapsing in the final quarter, PG needs a little time to sulk.
Call it the Boogie Cousins treatment.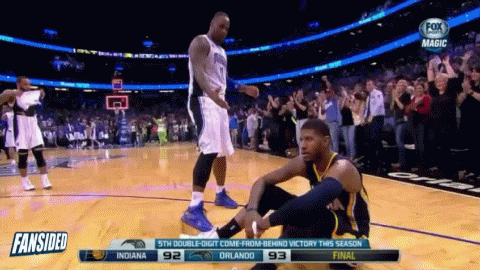 [GIF via Fansided]