Justin Timberlake used his stage during Sunday night's Billboard Awards to take a fantastic shot at Donald Sterling. During his acceptance speech for Top Artist, Timberlake thanked everyone on Earth … except for the disgraced Los Angeles Clippers owner.
Twitter instantly switched into high gear after Timberlake's shot. Athletes such as Robert Griffin III and Lolo Jones chimed in.
@jtimberlake Still laughing at that one #BBMA

— Robert Griffin III (@RGIII) May 19, 2014
It was worth not changing the channel to see justin timberlake acceptance speech. lol. everyone on earth… Everyone but…

— Lolo Jones (@lolojones) May 19, 2014
And the fans, well, they brought the thunder too.
Justin Timberlake is the top prospect for the blacks in the next racial draft.

— Baby Face Ace (@Grizzly_Jonez) May 19, 2014
JUSTIN TIMBERLAKE JUST SLAYED

— Josh K (@JoshKMusic) May 19, 2014
Lol Justin Timberlake snapped on Donald Sterling — Cassie Cooper (@cassiee_cooper) May 19, 2014
Justin Timberlake deserves another award for that. #NoSterling — cj bullion (@CJB344) May 19, 2014
I want a Donald Sterling response video to Justin Timberlake

— Murph (@metsfanmurph) May 19, 2014
Blacks proudly remind everyone Justin Timberlake's a part of their team.

— Racial Draft (@TheRaceDraft) May 19, 2014
@jtimberlake @OfficialBBMAs everyone but … — The American (@ClemsonTom) May 19, 2014
Oh & @jtimberlake and @THETNKIDS slamming Donald Sterling!! LOVED it!!! #BBMAs #TopArtistOfTheYear #TKO

— Candace Janell (@candysizzle) May 19, 2014
Justin Timberlake calling out Donald Sterling hahahaha HOT

— EJ (@E_JJAY) May 19, 2014
"I want to thank all of the people in the world except Donald Sterling" Justin Timberlake slayed that

— Rebecca Woodson (@Becky_Woodson) May 19, 2014
Winner Justin Timberlake delivers night's biggest @billboard #BBMAs laugh: "I want to thank everyone tonight…except for Donald Sterling"

— Janice Min (@janicebmin) May 19, 2014
Justin timberlake is the man

— Mack Greder III (@MackGrederIII) May 19, 2014
Justin Timberlake just dropped a bomb on Donald sterling in front of the whole country.

— Tyler Highfield (@THighfield5) May 19, 2014
You may hate him but it ain't no lie, Sterling …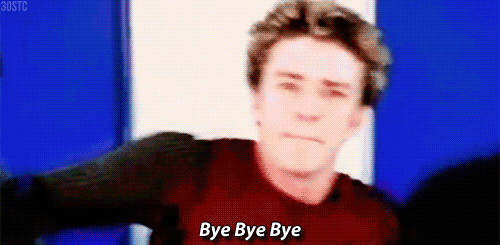 See JT in Los Angeles by checking out Barrys for Justin Timberlake tickets today!