Blake Griffin added insult to injury against Philadelphia on Sunday night. With his Clippers beating the 76ers like a drum, Griffin skied up for a highlight reel alley-oop dunk.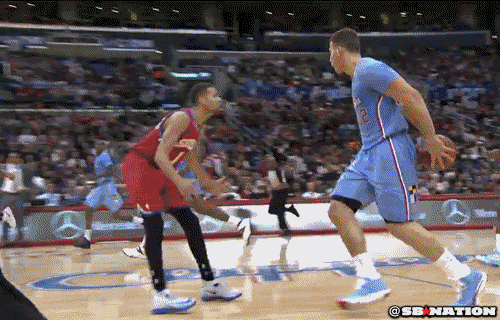 The 76ers may be voted down to the NBA D-League after this game. The Clippers were winning by 50 points as of writing.
[GIF via @SBNation/Giphy]
The 76ers may have had one of their worst games of the season against the Clippers, but they hope to bounce back in the upcoming days. See them live by getting your 76ers tickets here.