LeBron James threw down this monster poster dunk on Dwight Howard during the Heat-Rockets game on Sunday. Howard wanted nothing to do with stopping King James, just staring in amazement instead.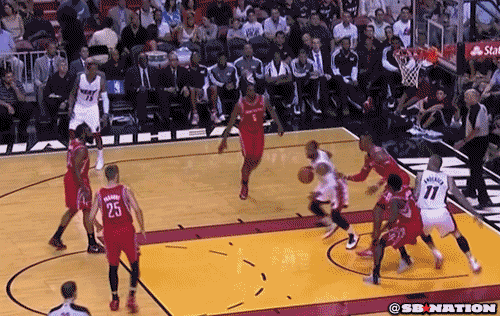 NBA fans who don't root for the Heat or Rockets are very confused by this.
*UPDATE* Here's another look at the slam.
[GIF via SB Nation/GIPHY]