GIF: LeBron James can't believe he missed this dunk in NBA All-Star Game
LeBron James doesn't often miss dunks, so when he does, he reacts as surprised as the rest of us. James flew into the backboard on this attempt during the NBA All-Star Game.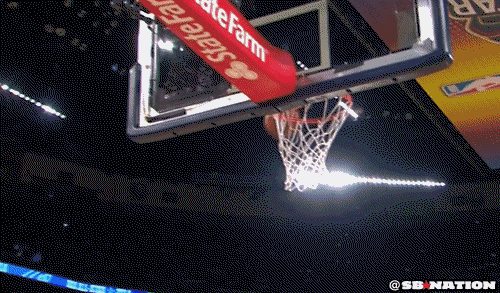 "Oh sh*t" is right, King James.
[GIF via @SBNation/GIPHY]