GIF: Michigan State bench loses its mind on Adreian Payne dunk vs Ohio State
The zombies are coming, ahhhhhhhhhh. Ok, maybe this is just Michigan State's bench's reaction to an Adreian Payne put-back dunk. The guy on the right side "hanging ten" is hard to stop watching.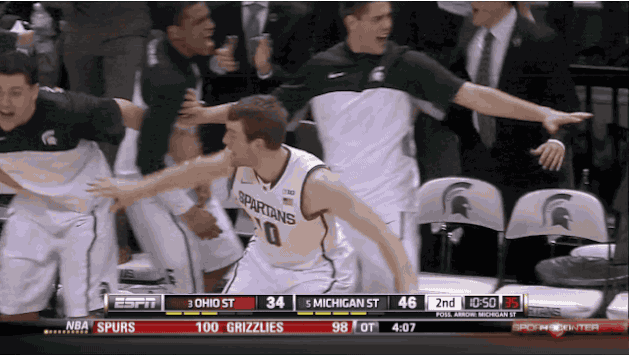 Here's a look at Payne's dunk that send the bench into a frenzy.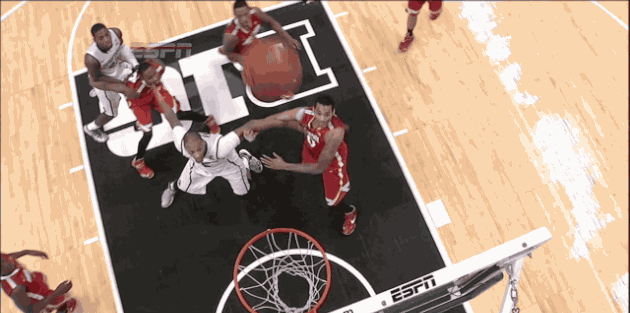 [GIFs via Bleacher Report]