Anything is possible, including writing a post about Maria Sharapova getting tea-bagged. During a French Open press conference on Tuesday, one reporter insisted on asking Sharapova about Judy Murray's tweet comparing her to a tea bag. If you're not familiar with Judy, that's Andy Murray's mom.
Sharapova is like a tea bag. Put her into hot water and ul find out how strong she is.

— judy murray (@judmoo) June 3, 2014
The exchange between the reporter and Sharapova got real weird, to say the least. Following is a transcript, courtesy of Ben Rothenberg.
Here's a replay from the presser.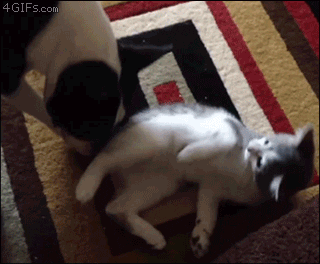 And for those wondering, Sharapova rallied to beat Garbine Muguruza in the French Open's quarterfinals on Tuesday.
[GIPHY]