Three Legends Open 2014 Masters With Ceremonial Tee Shot
Three legends – Jack Nicklaus, Arnold Palmer and Gary Player – opened up the 2014 Masters Tournament in Augusta with the ceremonial tee shot. At 74, 84 and 78 years young, respectively, they've all still got it.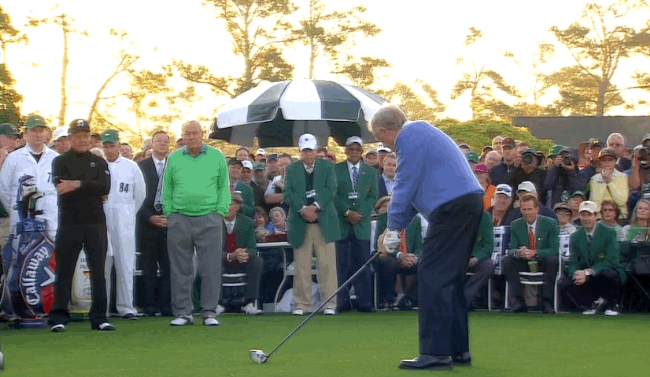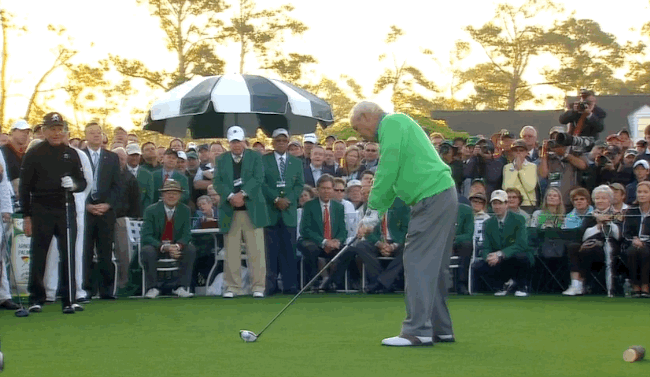 Don't hate the Player, hate the game.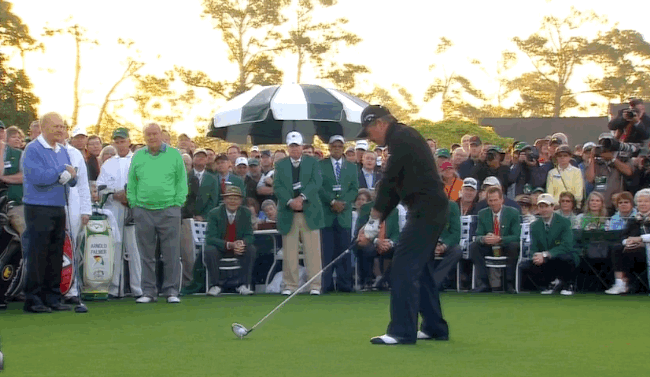 [H/T Eye On Golf, GIF @PeteBlackburn]