Mike Dunleavy Head Split Open, Bloodied By Errant Chandler Parsons Elbow
Mike Dunleavy had his head split open and bloodied on Thursday while playing the Rockets. He tried to step in for a charge on Chandler Parsons, but caught a flappy bird elbow to the face.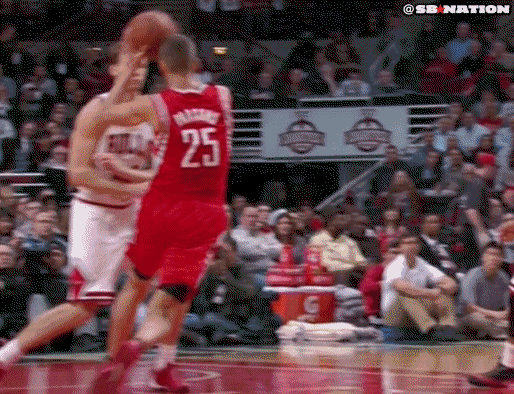 The ol' Duke charge came back to bite the veteran.
[GIF via SB Nation]