North Dakota State's Game-Tying Three-Pointer In Regulation Vs Oklahoma
Time to fire up the debate cycle again. Should a team with a three-point lead foul in the waning moments of a game? Or should it roll the dice and play tough defense? Following North Dakota's dagger three in regulation, Oklahoma coach Lon Kruger might rethink his strategy.
Same with his Sooners players.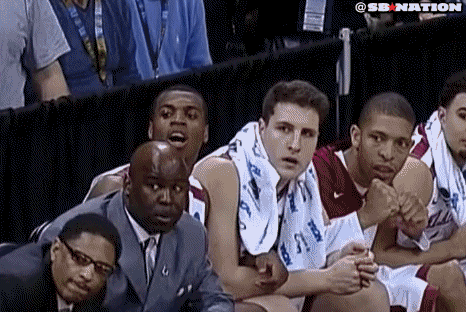 [GIFS via GIFULMATION/SB Nation]