Video: LeBron James windmill alley-oop was All-Star Game's dunk of the night
With apologies to Blake, Dwight and the rest of the guys, LeBron shut down the All-Star game early in the first quarter. This dunk, this windmill alley-oop with a left-handed finish – oof.
LBJ doesn't need to enter the dunk contest. Let's be honest, anything he does in the game is better than him standing on a court by himself.
Dunkgasm.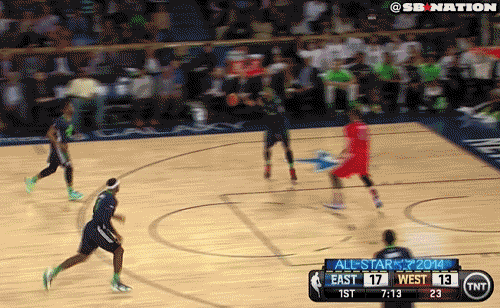 [GIF via SB Nation]