How would you like to work 36 minutes and make $70 million? That's exactly what Floyd Mayweather did on Saturday night for his fight against Marcos Maidana. According to Mayweather's tweet, the money he'll take home for just over a half hour worth of work could set a family up for generations.
$32M for 36 minutes. I'm waiting for the PPV numbers to come in so I can make another $38M on the back-end. Making it a grand total of $70M.

— Floyd Mayweather (@FloydMayweather) May 6, 2014
In case you don't frequent the ol' Twitter, Mayweather also posted his new fortune to Instagram, because he stays humble.
Thousand dollar bills, y'all.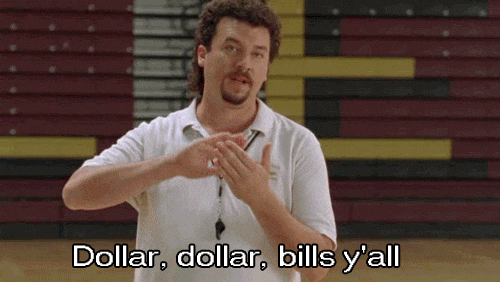 [GIF]
For the best deals on Floyd Mayweather tickets visit TiqIQ.com