Either chivalry is dead or this guy has no "man" inside his body.
He not only gets out of the way of a Pete Kozma home run like a wussy, but then he halfheartedly attempts to console his girlfriend after she gets smacked by it — possibly in the face.
The biggest issue here?
Heath Bell.
The Arizona Diamondbacks reliever currently boasts an 81.00 ERA after giving up two home runs and only recording one out. The first homer was Kozma's.
[Related: Pittsburgh's AJ Burnett has a lot of trouble with an exploding rosin bag]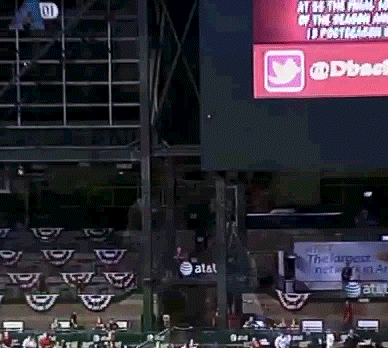 GIF courtesy CBS Sports