If you were wondering why Craig Sager was no where to be found inside the arena, it's because he was too busy outside living out his childhood dreams.
Just take a minute and appreciate Sager's outfit. His highlighter blue Nike kicks is an exquisite compliment (at least in Sager's mind) to his khaki pants and a khaki tie.
Handle that thing, Sager.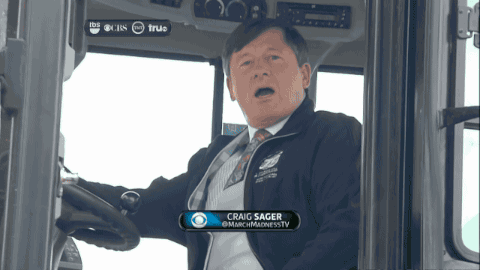 GIF courtesy of Bleacher Report.