My, how we've missed you, Dikembe Mutombo, and your ridiculously long index finger.
At the 2013 NBA Celebrity All-Star game, Mutombo did far more than simply block a shot, his trademark move while in the NBA. After, the big man wagged his index finger, letting the world of celebrities and gossipers that even this house is his house!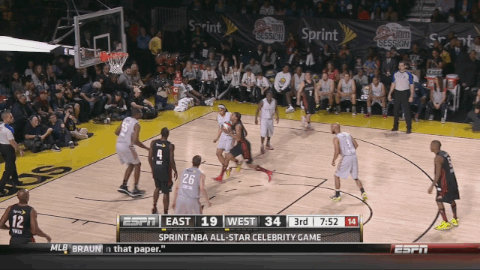 This is huge block and a super popular Geico commercial? This dude's killin' showbiz in his own right.