Eddie Lacy suffers concussion on punishing Brandon Meriweather hit
Green Bay Packers rookie running back Eddie Lacy was forced out of the team's Sunday showdown against Washington after he sustained a concussion. Lacy took a huge hit from Redskins safety Brandon Meriweather following a 10-yard run and was promptly taken to the locker room for further attention.
The former Alabama star was selected in the second round by Green Bay. He earned the team's starting role but only had the one run against Washington. In his stead, James Starks took over the running back duties.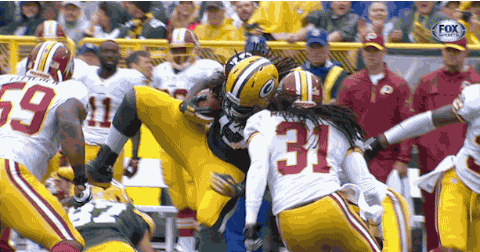 [GIF via Bleacher Report]