Dunk City is straight out of control right now. Florida Gulf Coast looks like the second-coming of the Miami Heat with their unbelievable dunks and crushing victories.
[Related: Florida Gulf Coast's mascot was even living in the moment last night]
They might have even one-upped the Heat with this bench celebration.
Keep doing what you're doing, FGCU. The Tournament is better with you in it.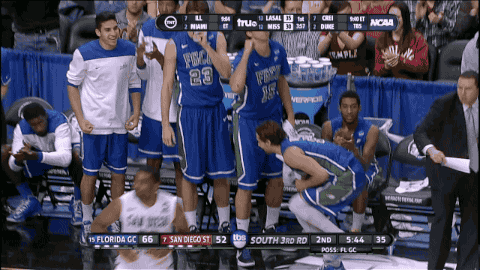 GIF courtesy of Bleacher Report.