On Saturday afternoon in the US – evening in the UK – Carl Froch and George Groves squared off for a super-middleweight championship bout in Wembley Stadium. I'm not going to sit here and feign any outstanding knowledge about the fight, so if you're interested in a recap I highly recommend Josh Sanchez's round-by-round analysis here. What I am here for is the goods. Namely, Groves getting knocked the f*** out.
This one goes up there with any Kimbo Slice, Cro Cop or Sharkeisha clip you've ever seen.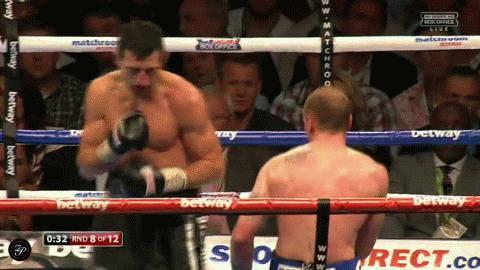 Oof. Let's get a different angle.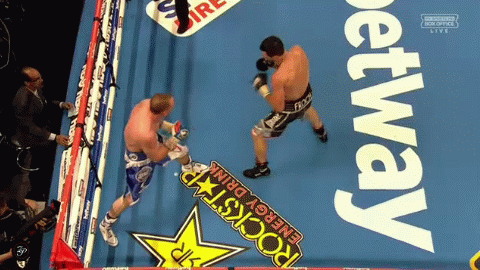 Whatchu think, Smokey?