This San Diego Chargers touchdown from Saturday night's preseason game against the Arizona Cardinals is one of the wildest you will ever see.
Chargers running back Ryan Mathews takes the handoff and fumbles at the goal line. Cardinals safety Rashad Johnson picks up the ball, and then tries to lateral it when being tackled. The lateral resulted in another fumble that was picked up by Chargers tight end John Phillips for a touchdown.
And there you have it, one of the wildest touchdowns you will ever see.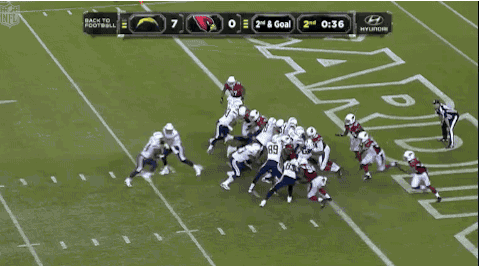 [H/T Bleacher Report]