GIF: Charles Tillman has Spiderman moment with reporter after saving her
Charles Tillman is always one of the NFL's leaders in creating fumbles. The man is crazy-aware, and it turns out that carries over to the sidelines as well.
During Sunday's Vikings-Bears game, Peanut snags Fox sideline reporter Laura Okmin only a moment before a camera cart would have run the poor woman over. The look she gives him afterwards is like the one Kirsten Dunst gave to Spiderman.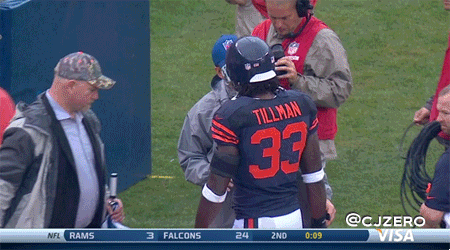 [GIF via CJZero/Twitter]