GIF: Christian Jones returns a kickoff for a touchdown vs. Virginia Tech
Virginia Tech coach Frank Beamer has always been known as a unique, special teams guru, but on Saturday night, Beamerball was blown up in the Georgia Dome.
Christian Jones doesn't care what Beamer is known for, as he reeled off a 94-yard kickoff return for a touchdown, just a short while after returning a punt for a TD.
Welcome to Bamaball.
[KEEP ROLLIN: Christion Jones takes punt back for a touchdown]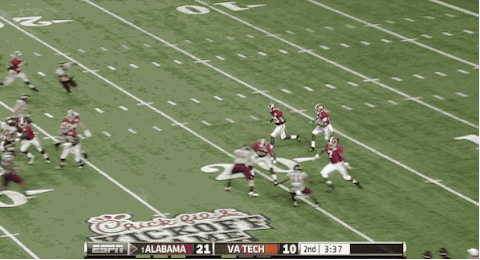 [GIF via Bleacher Report]