GIF: Donte Whitner's hit on Steven Jackson draws questionable penalty
Questionable officiating continued during Monday night's game between San Francisco and Atlanta. On second down from the San Francisco 7-yard line, Falcons running back Steven Jackson caught a pass from Matt Ryan. As he turned up field, Jackson was leveled by safety Donte Whitner.
The hit was violent, but appeared to be legal. Whitner led with his shoulder and didn't launch himself. Jackson wasn't defenseless, and was making a football move. However, apparently due to the ferocity of the collision, Whitner was flagged for a penalty.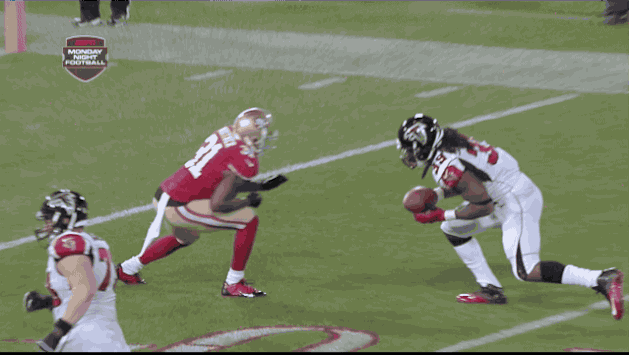 [GIFs via Bleacher Report]