GIF: Green Bay Packers score touchdown against Bears on bizarre play
The very last Sunday of 2013 brought NFL fans one of the wildest plays of the year.
Green Bay Packers quarterback Aaron Rodgers, who dropped pack for a pass, was hit by Chicago Bears defensive end Julius Peppers. Rodgers appeared to have thrown the ball, which fell to the ground. As players came to a stop thinking that it was an incomplete pass, Packers receiver Jarrett Boykins picked the ball up. He stood around for a second with Rodgers, then scampered into the end zone untouched after the two realized it was a live ball. The whistle was never blown, meaning it was a fumble and not a forward pass.
The touchdown gave the Packers a 10-7 lead over the Bears.
Following is a look at the bizarre play.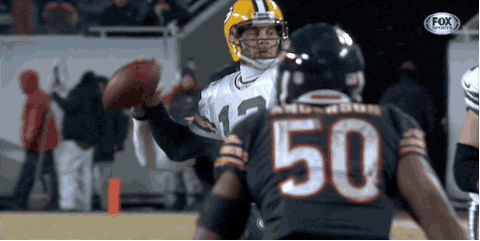 [GIFs via Bleacher Report]