Jaguars linebacker LaRoy Reynolds was a man on a helmet-less mission during Sunday's Jacksonville-Indianapolis game.
Reynolds had his helmet ripped off by Colts linebacker Andy Studebaker during a special teams play in the first quarter. Not even hesitating, the rookie linebacker continued sprinting down the field, fighting through blockers to make the tackle.
This was the ninth tackle of Reynolds' first year in the league. He was suspended four games earlier in the season for violating the league's policy on performance enhancing substances.
Hustle hard, DUVAL!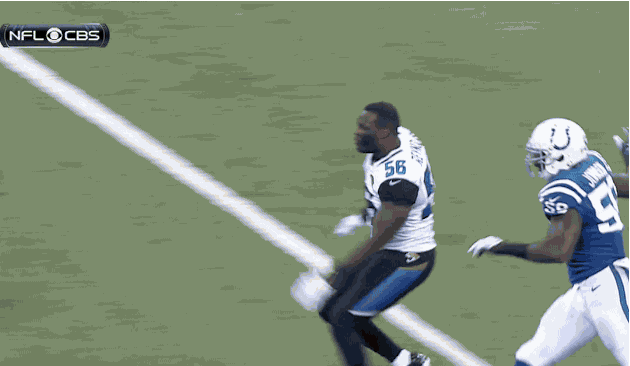 [GIFs via CBS Sports, via Bleacher Report]