JaVale McGee was taking souls during the first half of the Nuggets vs Warriors first playoff game. First he jumped through the roof for a block that was reversed on a goaltending call, which was questionable.
Then he threw down this dunk over big-man Andrew Bogut, bringing down the house.
Keep crushing, JaVale.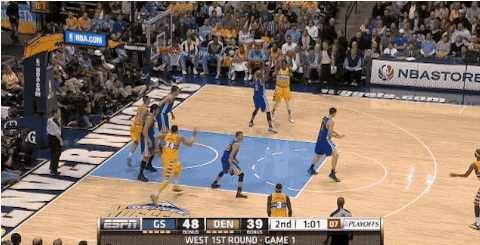 GIF courtesy of @BleacherReport.