Virginia Tech running back J.C. Copeland tweeted out that his professor and students weren't giving the Hokies any chance to beat Alabama in Week 1 in the Georgia Dome.
As it turns out, Frank Beamer might agree at this point. It was only the first half when he went full facepalm on the sidelines following a Christion Jones' kickoff return for a touchdown.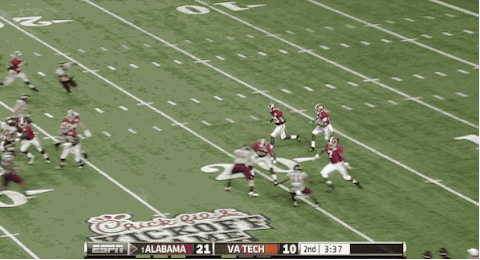 Beamer Ball just doesn't stand a chance against Bama Ball.
[Top GIF via Bleacher Report, Bottom GIF via SB Nation]