Meet Shelby McEwen. He's a rising senior, hails from Oxford, Mississippi, stands around 6'4, and, oh yeah, can jump out of the gym. Over the weekend at the Jordan Brand First To Fly Dunk Contest, McEwen did his best impression of His Airness by throwing down this pretty dunk from the free throw line.
Since you don't fake the funk on a nasty dunk, here's another look.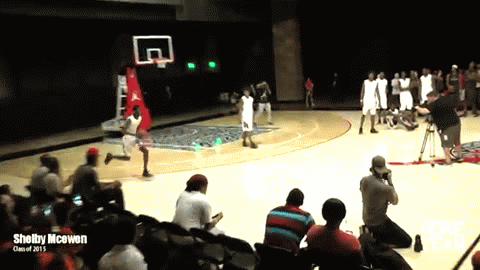 This one is for you, Shelby. You earned it.