Javier Mascherano's Head Collision Looked Like A Concussion
During the first half of Wednesday's World Cup semifinal match between Argentina and the Netherlands, Javier Mascherano banged heads with Georginio Wijnaldum. Mascherano then stumbled to the ground following the collision. He left the game, but almost immediately returned after going through what seemed to be a way-too-brief concussion test. 
Below is a GIF of Mascherano that'll make you cringe knowing he reentered the game shortly after going down.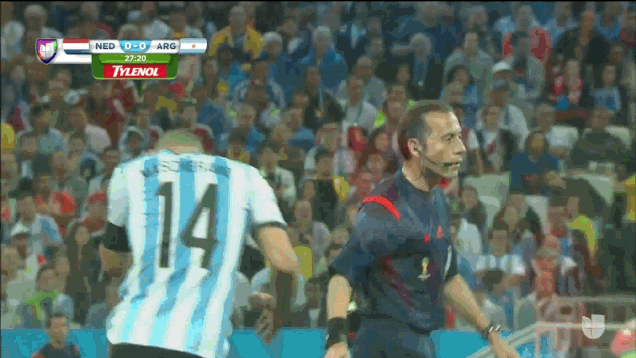 [GIF via Deadspin]