Kevin Durant is playing on another, very magical level. It almost seems like the Oklahoma City superstar can't miss nowadays, which could spell very bad news for the other teams in the NBA Playoffs.
During the fourth quarter of Monday night's Game 2 against Memphis, with time ticking down and the Thunder trailing, Durant hit an impossible shot to give his team life.
Westbrook was able to get the ball to Durant off of a deflected pass. KD tossed up a circus shot as he was falling out of bounds and fouled. The ball found the bottom of the net for one of the craziest 3-pointers we've ever seen.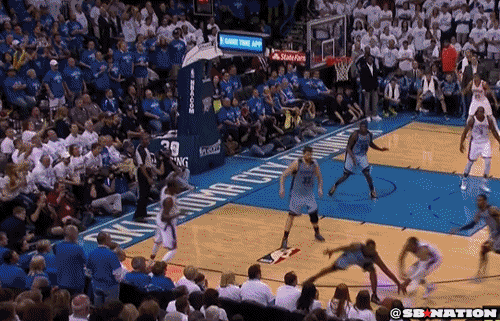 [GIF SB Nation/GIPHY]