Vanderbilt coach Kevin Stallings has a description for the Tennessee fans calling for Coach Cuonzo Martin's head: "idiots."
The Vols are currently balancing on the NCAA tournament's bubble in Cuonzo's third year leading the program, and it seems that some of those in Rocky Top are tired of having no March Madness. Stallings, however, thinks they need to be a bit more patient.
The following from Stallings according to Jeff Lockridge of The Tennessean:
"I think for people to speculate on his job is absurd," Stallings said on Thursday before his Commodores practiced in advance of their Saturday game in Knoxville.

"He's in his third year and that is ridiculous. He's doing a good job with their team. I think they're getting ready to make the NCAA Tournament. It takes some time when you go in there and you have to chance some things and change the way things are done."

"It used to be in this business guys got four or five years to show what they could do. The only thing that's changed is people thinking that they ought to have more of a say in that, and then weak athletic administrations giving into that kind of pressure.

"Hopefully, the powers that be over at Tennessee will tune those idiots out and give (Martin) the kind of time he deserves to do the job he needs to do."
Martin's collective records at Tennessee are 19-5 (2011-12), 20-13 (2012-13) and 16-11 (2013-14), which gives him an overall record of 55-39.
This is probably how Stallings feels right now: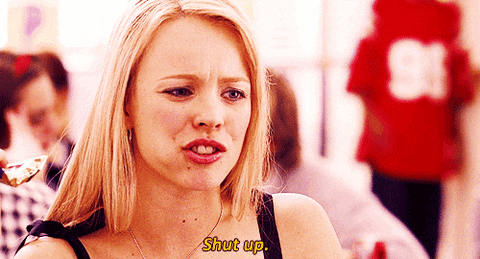 [GIF via GIPHY]