During a press conference on Wednesday, Carolina Panthers tackle Jordan Gross pulled off an unquestionably epic videobomb of star quarterback Cam Newton.
However, the former Heisman winner while at Auburn was not amused — or really happy at all for that matter.
Seriously, somebody show Newton a cute cat video or something.
[Forget the cat videos: Cam Newton scores a pedicure with his mom]
[Cheer up Cam: Heck, maybe a lovely serenade will do the trick?]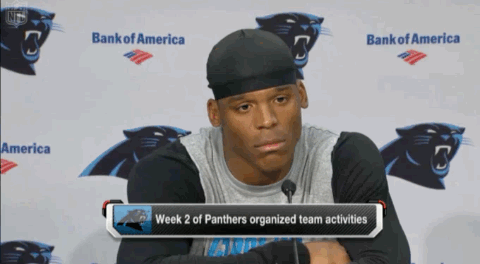 [GIF via Bleacher Report, Video via Doug Powell Vine]