Two quarterbacks, two very different sets of emotions. As time was ticking down on Denver's dominating victory over New England in the AFC Championship Game, Tom Brady's face palm summed up the afternoon for the Patriots.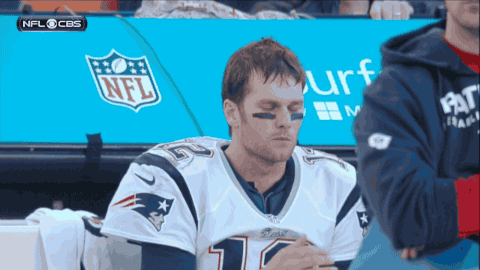 On the other side was Peyton Manning, who finally shook Brady's monkey off his back to advance to the Super Bowl. The confetti rained down on Manning and the Broncos just like John Elway had hoped for when he inked the legendary quarterback.
The Broncos will now prepare for the winner of the NFC Championship Game between Seattle and San Francisco.
[GIFs via Bleacher Report]