Miami's Chris Bosh drove in and threw down easily his biggest and most thunderous dunk of the NBA Finals at the end of the first half of Game 4.
His only problem?
He was not even close to beating the halftime buzzer — as in, not even a little bit.
[Related: Chris Bosh enjoys the "flop party" during Game 4 of the 2013 NBA Finals]
Afterwards, as the teams jogged into the locker rooms, Bosh turned back at the refs and signaled for a replay in the most Chris Bosh manner possible.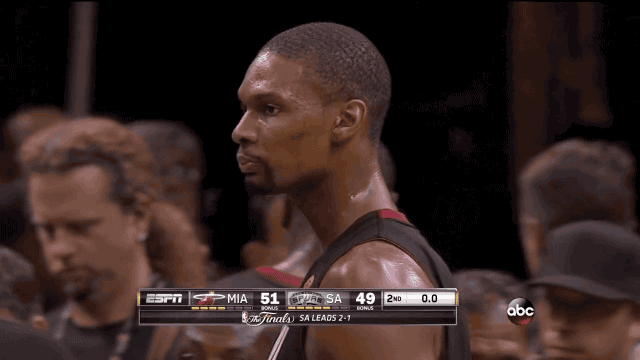 Finally, because the internet is a spectacular place, we bring you the single greatest GIF reaction to this type of all time.
[Video via Fansided/Facebook, top GIF via Bleacher Report, bottom GIF via Rod Benson]