The Miami Heat were forced into overtime against the Indiana Pacers in Game 1 of the Eastern conference finals. That's when LeBron James decided he was just plain sick of playing on Wednesday night.
Thus, after having already compiled a triple-double, Bron tallied his 29th and 30th points (to go along with 10 boards and 10 assists) with zero seconds remaining in the extra period to beat the Pacers, 103-102.
The win gave James' Heat a 1-0 lead in the series and put Miami only three wins away from reaching the NBA Finals for the third straight year.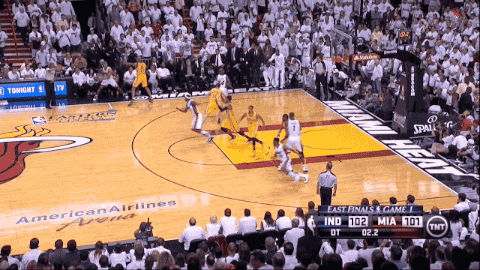 [GIF via Bleacher Report, Video via Business Insider]