Memphis Grizzlies forward Quincy Pondexter rose up and dunked all over the Spurs' Boris Diaw during their Game 2 NBA Playoff showdown in San Antonio.
This epic posterization helped swing momentum in the Grizzlies' favor, as Memphis proceeded to come back from 18 down in the third quarter to send the game into overtime.
[Keep Posterizing: DeAndre Jordan shows Charissa Thompson his dunk face]
[Video via Sports Illustrated]
Watch this massive dunk over and over again. Sorry, Diaw.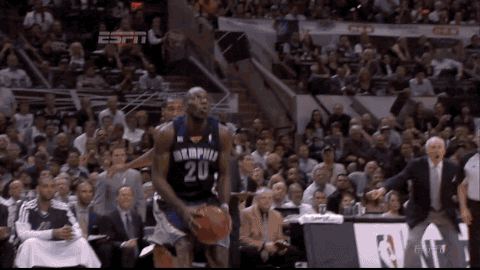 [GIF via Bleacher Report]
[GIF via SB Nation]